"Greetings and Salutations"
Welcome To:

CROWE / FRANKLIN GENEALOGY
Rev. James Lee Crowe
Betty Joyce Franklin
and Associated Families


Due to the Nature of this Site - some Remodeling - Construction or Destruction (matter of opinion) Will be Ongoing and never Ending - Check back often - You just might find a Relative.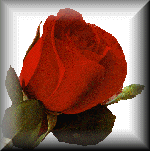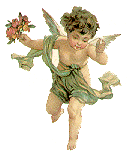 This Page is Dedicated to the Memory of my Beloved Wife Betty Joyce (Franklin) Crowe

May 30, 1932 to June 7, 1996
God Bless You Betty - Rest In Peace Sweetheart
You Deserve It!!!
"A WIFE IS AN 'ANGEL' IN HUMAN FORM"
"A MOTHER IS THE PUREST FORM OF LOVE"
MY WIFE 'BETTY' AND OUR SEVEN CHILDREN
IS GOD'S GIFT TO ME
"PROGRESSION EVER ONWARD AND UPWARD"




Best experienced with

Click here to start.

Here is our Inspirational or Philosophical saying for this period - to be changed weekly or bi - monthly; that will hopefully Uplift your Spirits and make your day a better one.
" YOU KNOW YOU ARE A
GENEALOGY ADDICT WHEN...
YOU THINK EVERY HOME SHOULD HAVE
A COPIER AND A MICROFILM READER ".





Notice:




"HAVING A FAMILY REUNION"?
SEND ME THE INFORMATION
I'LL POST THE INFO HERE FOR YOU:

What:

Name of Event:
When:
Date or Dates:
Where:
Location.
Welcome all Main Surname; - Associated Family Members:

This will be our (Number) Annual Main Surname Reunion.

"WHATEVER YOU WANT HERE"
Come one – come all, if your name is, or you are related to an: "Main Surname" or are an Associated Family Member:


To mention a very few; please apply any variations of spelling of Surnames …
DESCRIPTION OF EVENTS AT REUNION.

For further Information:


Contact:
WHO TO CANTACT
Submitted by: NAME OF SUBMITTER
E-Mail Rev Jim Crowe: jlcrowe@c2i2.com




Click on Buttons to View Subjects

"If You Find a Link Not Working -
Please Let Me Know"


July 1st 1999




Our Family Ties - The blood lines of our Ancestors - This is who we came from and our Decendants - The blood lines from Our Ancestors and Us.




GENEALOGIST'S PRAYER




"God grant me the serenity to accept the ancestors I cannot find, the courage to find the ones I can, and the wisdom to document thoroughly".




My Personal Interests are in Spiritual Growth and Uplifting; not only of myself; but, of all mankind. I am a Spiritualist Minister and believe that we all are where we are in our lives and should be, according to the Development and Unfoldment of our Spiritual nature.
Interested in and a Practitioner of Astrology, Biorthyms, Numerology and Genealogy.


Have some FUN Try This Numbers Game
Click on Buttons to View These Available Subjects

FOR GOD AND COUNTRY

GOD IS AS NEAR AS A WHISPERED PRAYER
CELEBRATE AMERICA's 223rd BIRTHDAY
ON JULY 4th 1999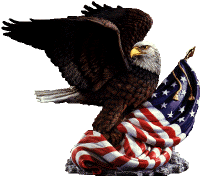 Click Here To Play Stars & Stripes Forever
The 4th of July is a day of celebration for most of us but I believe we should also pause a few minutes to remember.
"The Price They Paid"
Have you ever wondered what happened to those men who signed the Declaration of Independence?
Five signers were captured by the British as traitors and tortured before they died. Twelve had their homes ransacked and burned. Two lost their sons in the Revolutionary Army, and another had two sons captured. Nine of the fifty-six fought and died from wounds or the hardship of the Revolutionary War.
What kind of men were they? Twenty-four were lawyers and jurists. Eleven were merchants, nine were farmers and large plantation owners, all men of means, well educated. But they signed the Declaration of Independence knowing full well that the penalty would be death if they were captured.
They signed and they pledged their lives, their fortunes, and their sacred honor.
Carter Braxtpm of Virginia, wealthy planter and trader, saw his ships swept from the sea by the British navy. He sold his home and properties to pay his debts, and died in rags.
Thomas McKeam, was so hounded by the British that he was forced to move his family almost constantly. He served in Congress without pay, and his family was kept in hiding. His possessions were taken from him, and property was his reward.
Vandals or soldiers or both, looted the properties of Eilery, Clymer, Hall, Walton, Gwinnett, Heyward, Ruttledge and Middeton.
At the battle of Yorktown, Thomas NelsonJr., that the British General Cornwallis, had taken over the Nelson home for his headquarters. The owner quietly urged General George Washington to open fire, which was done. The home was destroyed, and Nelson died bankrupt.
Francis Lewis had his home and properties destroyed. The enemy jailed his wife, and soon after she died.
John Hart was driven from his wife's bedside as she was dying. Their 13 children fled for their lives. His fields and his grist mill were laid waste. For more than a year he lived in forests and caves, returning home after the war to find his wife dead, his children vanished. A few weeks later he died from exhaustion and a broken heart.
Such were the stories and sacrifices of the American Revolution. These were not wild-eyed, rabble-rousing ruffians. They were soft-spoken men of means and education. They had security, but they valued liberty more , Standing tall, straight, and unwavering, they pledged: " For the support of this Declaration, with a firm reliance on the protection of the Divine Providence, we mutually pledge to each other, our lives, our fortune, and our sacred honor. "
They gave us an Independent America.
Author Unknown
I dedicate this to the memory and honor of all our ancestors, both men and women who gave their all for an Independent America.

MEMBER
of the POD


If you have any information on anyone listed here
or would like more information on them.
You can E-Mail Jim at:

Love 'n' Light

!HEAD-->



Please Visit my GuestBook


and Drop me a Line
E-Mail Jim at:

jlcrowe@c2i2.com


Click Here

"HOT NEW COMPUTER SITE
HAS SOMETHING FOR EVERYBODY"

Click Here

ZDTV Home Page
Click Here To View

My Main Geocities Home Page
You are number

Enlightned Person to visit my Site.






This Page Updated

\January 1st 2000




Created on June 19th 1998